인도 영화를 사랑하는 사람들의 모임
www.INDIAmovie.co.kr / 한글로
http://specials.rediff.com/movies/2006/jan/31sd1.htm
Preity: I can buy myself anything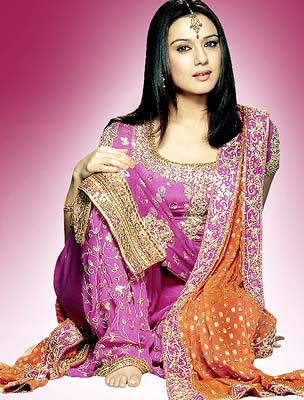 Preity Zinta just turned 31, and the actress is raring to go. This year sees her in Karan Johar's mega-starrer Kabhi Alvida Ne Kehna, with Amitabh Bachchan, Shah Rukh Khan, Abhishek Bachchan and Rani Mukerji, among others.
Then there's Shirish Kunder's Jaan-e-Man, with Akshay Kumar and Salman Khan. Right now, however, Preity is busy chilling out, as she tells Subhash K Jha.
How does it feel?
Wonderful! The earlier plan was to have a great big party. But I got so engrossed in shooting Karan Johar's film that I just managed to make a guest list, and [had] no time for preparation.
So the party will happen during the weekend when everyone won't be working. I do want a party. I haven't been in the country for my recent birthdays. Thank god I'm here in Mumbai this time. I'm so happy!
-=-=-=-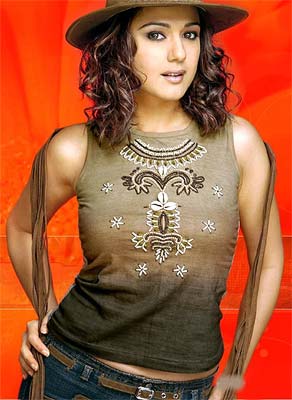 How is it working with Karan?
After a long time a role I can completely connect with, and yet remain detached. I think Karan is really gifted as a writer. I can't believe how progressive his and Niranjan Iyenger's lines are.
We were constantly bouncing ideas. Karan is someone I've always looked up to. But to work with him as a director for the first time, and that too in a project very different from his style, is a unique experience. The vibes on the sets with Amitji, Abhishek, Shah Rukh and Rani were amazing. It's such an awesome cast.
To work with Karan is an enriching experience. I've discovered new facets to myself as a person and an actor. I used to call Karan the acting police on the sets of Kabhi Alvida Na Kehna. He wanted to change every nuance in my personality. He wanted me to change from Preity to Priya. He was constantly correcting me. I suddenly felt like a newcomer all over again. I was born again as an actor.
What I'm doing here is very different from anything I've done so far. It gives me a chance to portray different aspects of being a woman. I've done many different roles like the unwed mom in Kya Kehna and Salaam Namaste and the vixen in Armaan. But this one is really different.
Do I sound like one of those actors who are always talking about being hatke? But when you see the film you'll know what I mean.
-=-=-=-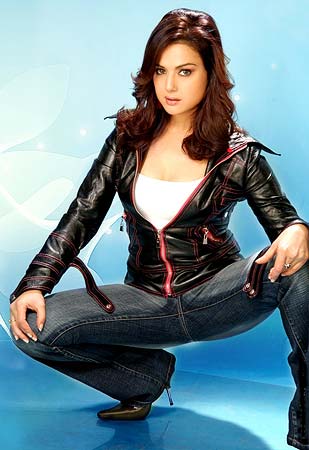 And your other assignments?
I only have Alvidaa and Jaan-e-Man on hand. Jaan-e-Man is much more casual and crazy. It's a very sweet film. I have a big smile when I go on those sets. It's a more relaxing experience as an actor. It's great fun working with Karan. But my character is far more intense.
What makes this birthday special?
It's another year to look forward to. I don't want to sound philosophical, but I'm just happy to be financially and emotionally independent. I can do what I want. But I'm sad because my mom is in America with my brother. We're an absolutely global family. one of us is always travelling.
So you didn't cash in on the success of Salaam Namaste?
I'm not that kind of an actor. What's there to cash in on? Money is important, but not the only criteria for accepting a role. How much money does one need to live comfortably? No matter how rich, I still will eat an ordinary biscuit, not a gold one.
I'm having fun with my work. I want to do films that excite me, that are progressive, but I also need time to myself. I don't understand how others can do four films at the same time. I've done two. And I still haven't had time to move into my new house though I got it one year ago. It still [needs] to be done up.
-=-=-=-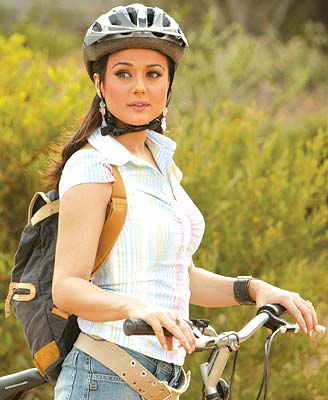 Even your co-star Rani Mukerji has got a new home..
Has she managed to move into her new place? The rumours about our rivalry are so misplaced. The mindset on a film set is decided by the director. He's the captain of the ship. It's impossible to have negative vibes on a Karan Johar set. And all us actors had the script. So we knew what we were getting into. So why fight?
We all had the right to accept or reject the film. once accepted, we all work as a team to make the film. For my performance to work, the film has to work. Kabhi Alvidaa will have powerful performances because the roles are all so well-etched.
How is it working with Abhishek? You haven't worked with him before.
Just that bit in Salaam Namaste. He's delightful to work with. I have lots of scenes with him. I've worked with his dad in Armaan and Veer-Zaara.
Are you concerned about what you'll do next?
No! I want to do something different from what I've done. I want to do a fun film. I'm a happy-go-lucky person. I'm listening to scripts.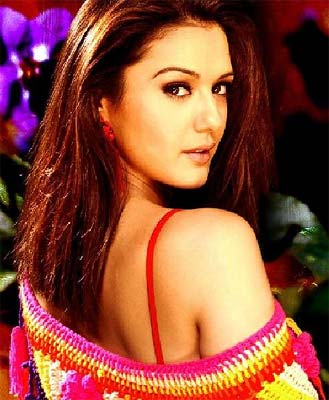 What are your birthday thoughts? Marriage, maybe?
I don't know where these marriage rumours came from. The people who spread these rumours got very excited with the thought. But they've finally given up. Marriage is a personal decision. I'll take the plunge when the time is right. As of now, there's nothing on the cards.
Isn't the time right now?
No. Everything happens in its own time. Right now I'm working on my career. There's too much interest in my marriage. It's a stressful topic. I'm a frank person. When there's something happening, I'll announce it. Right now I'm sick of these speculations.
31. Final thoughts?
Yaaay, no shooting! I can wake up late and chill. Tomorrow is my relaxation day. I'll get myself a massage, pedicure, just indulge myself!
And what gifts do you expect?
I can buy myself anything. So my best gift from friends would be to love me for who I am. I hope they continue to support me, although I don't have too much time for them. My closest friend is Shagun in Delhi. She's always there for me. I don't need birthdays for my friends to make me feel special.
인도 영화를 사랑하는 사람들의 모임
www.INDIAmovie.co.kr / 한글로